When it comes to exploring the waters around Colleton River and the Lowcountry as a whole, one of the best modes of transportation is kayaking. At Colleton River, paddle trips are hosted inside and outside the gates, and Members enjoy over 15 per year. Outside, a paddle from Ebenezer Creek, GA to Hunting Island, SC offers insight about the historical significance of the area. Learn about how local flora and fauna have had an impact on our unique regional ecosystem. Inside the gates paddlers take off from the Colleton River Dock at either sunset or sunrise and lead explorers through lush green sea grass as osprey fly overhead and dolphins join the party. Life on the water at Colleton River is relaxing, peaceful and simply exquisite.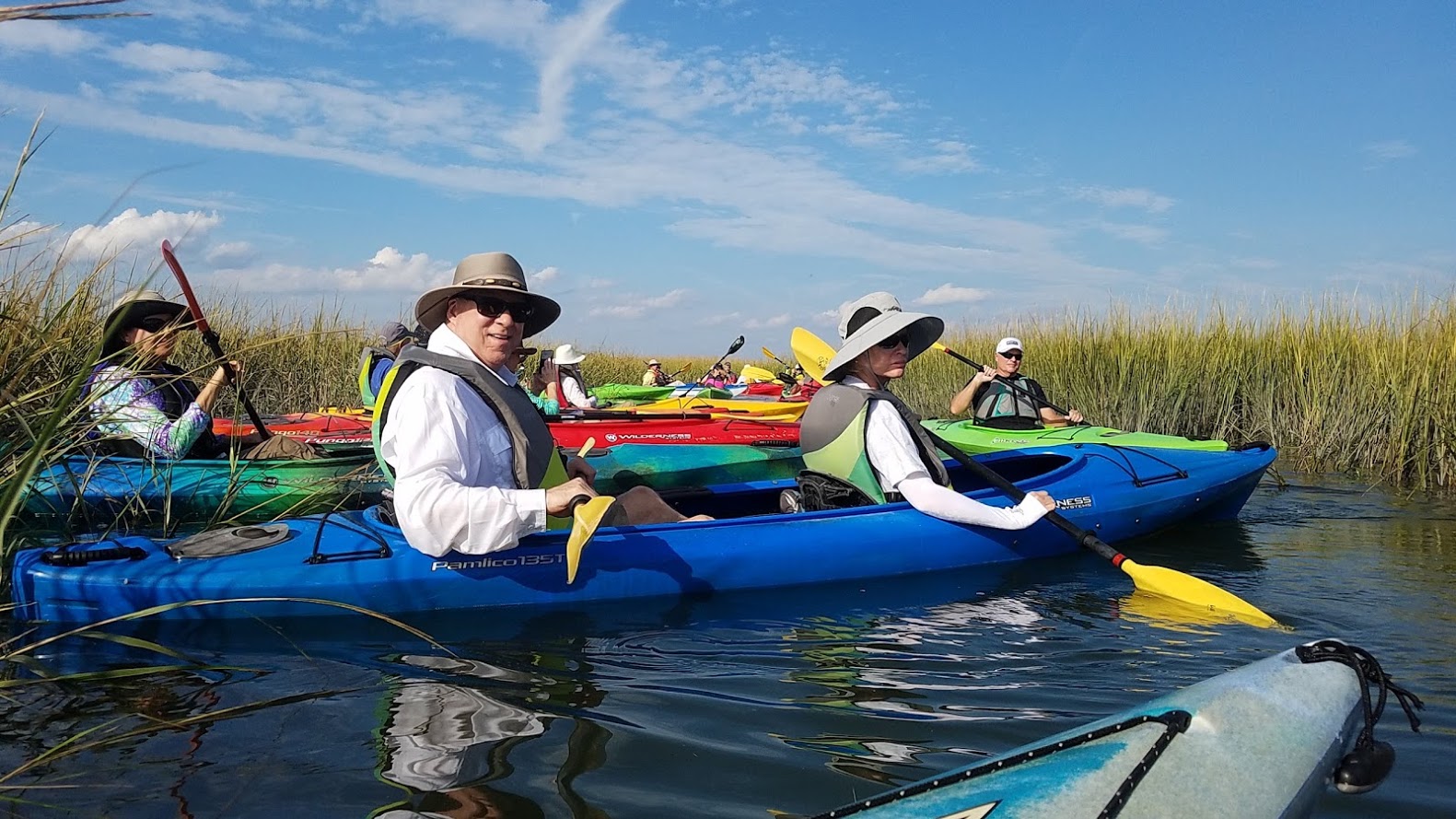 "The Port Royal Sound provides Colleton River with clean natural beauty on land, in the water and up in the dark skies! Kayaking through the tidal creeks among marsh grasses lets you embrace "Nature as Art" as it combines with the beauty of the surrounding marshes in perfect harmony. As your paddle dips in the water you experience an intoxicating experience of sights, sounds, scents and gratitude. Life is good at Colleton River."
-Karen Anderson, Club Member.