The Dining Experience
The Colleton River Club's culinary philosophy drives each menu. Taking a seasonal menu approach, Members can always look forward to fresh options. The ingredient driven menus take advantage of the highest quality ingredient specifications set out by our Executive Chef. Showcased in a simple style, you'll find recognizable classics, unique masterpieces, fresh seafood, grab and go and more.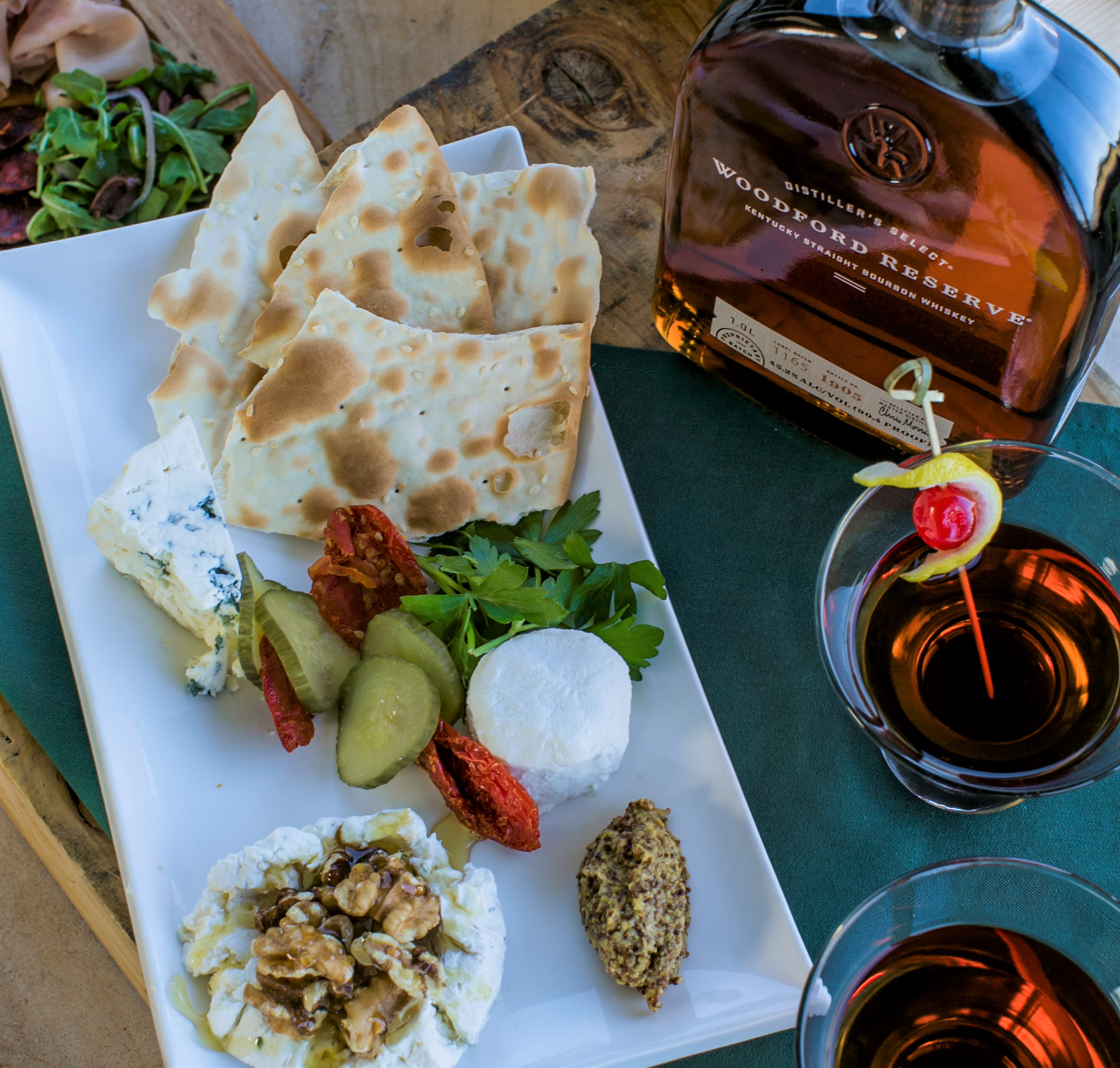 "Preparation methods and being true to the craft of cooking is a passion that shines through our food."
— Robert Wysong, Executive Chef
---
The Dye Clubhouse

A unique setting, the Dye Clubhouse is beautifully casual and unpretentious. Offering the best in Sunday Brunch, fresh and casual lunches and delicious dinners. Food focus here is on local and seasonal fare. Enjoy expansive outdoor dining on the Veranda, in the dining room or, if you prefer, take-out is always available.
*Dye Clubhouse is currently under construction. Upon completion of construction, the Dye Clubhouse will include an indoor/outdoor veranda on the 2nd floor and a rooftop lounge on the 3rd floor, overlooking the best view in the Lowcountry!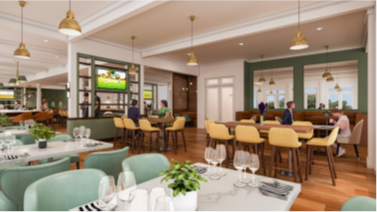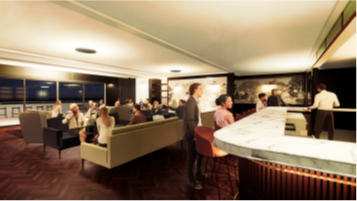 ---


The Nicklaus Clubhouse
There is so much to choose from at the Nicklaus Clubhouse. From a friendly and relaxed pub style, neighborhood bar to a stately private wine room, the Nicklaus Clubhouse and its dining options can meet your mood. The culinary staff is happy to honor your dietary and lifestyle requests. Come in and enjoy a meal or order a pizza for pick-up!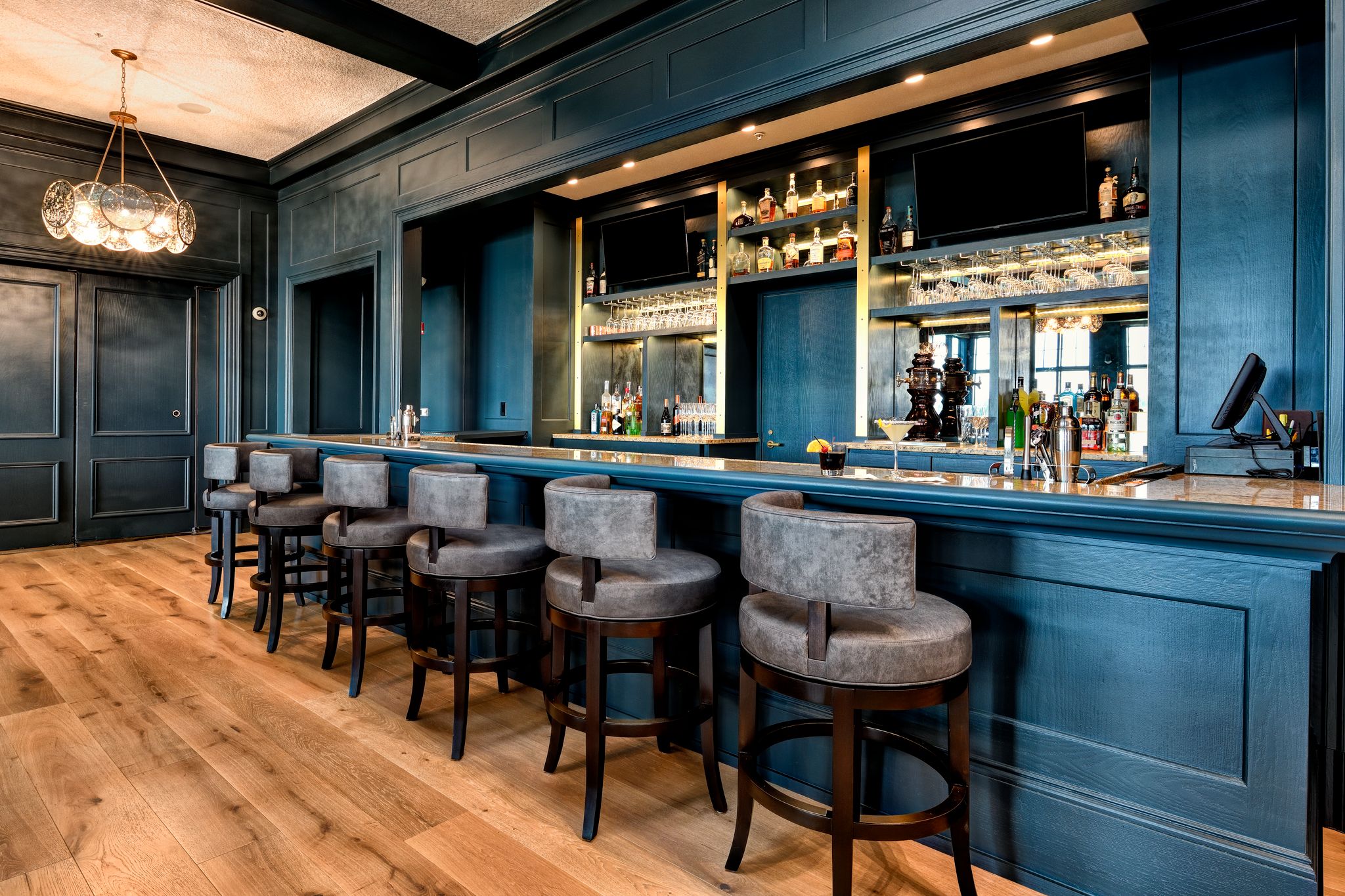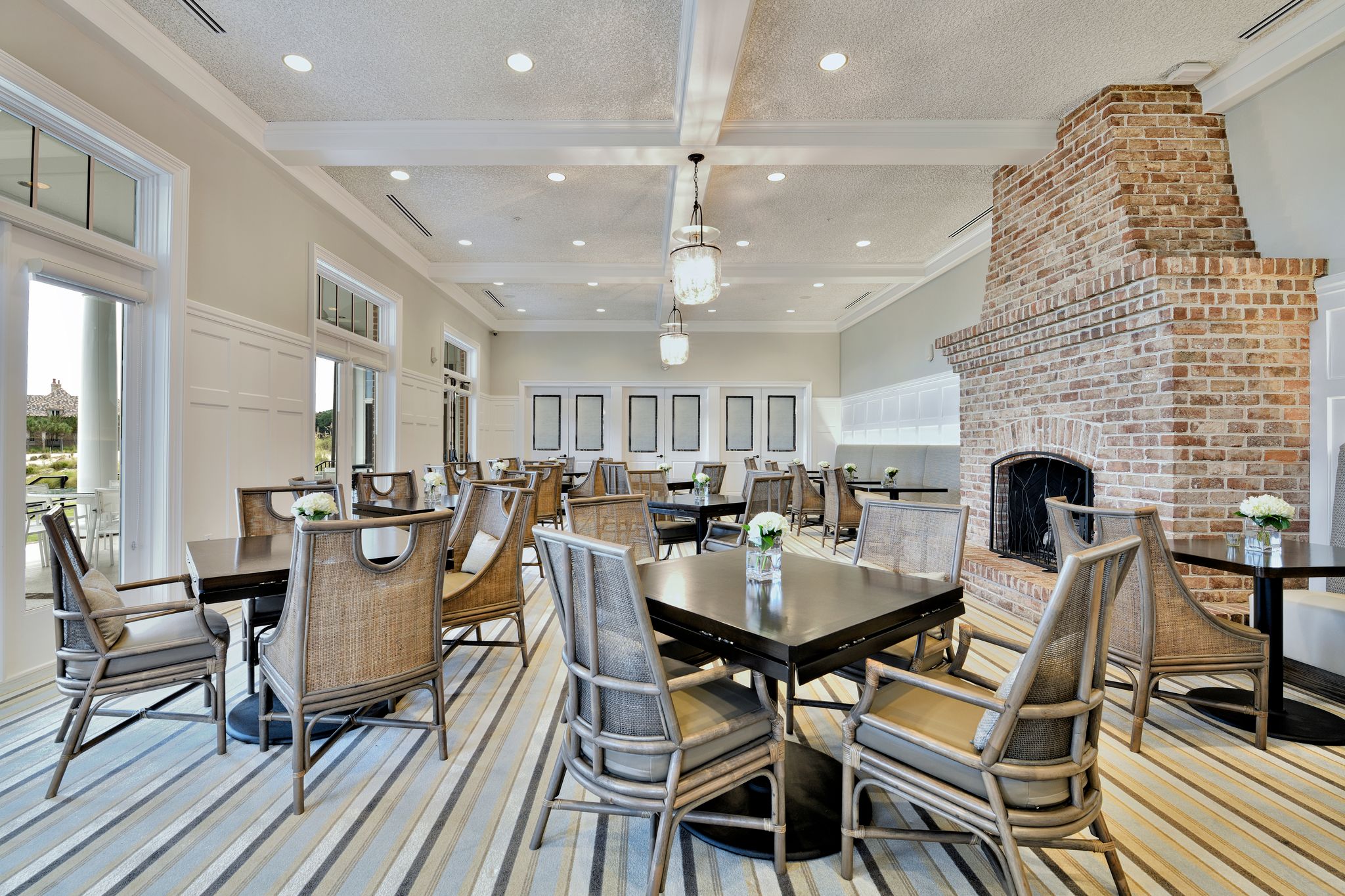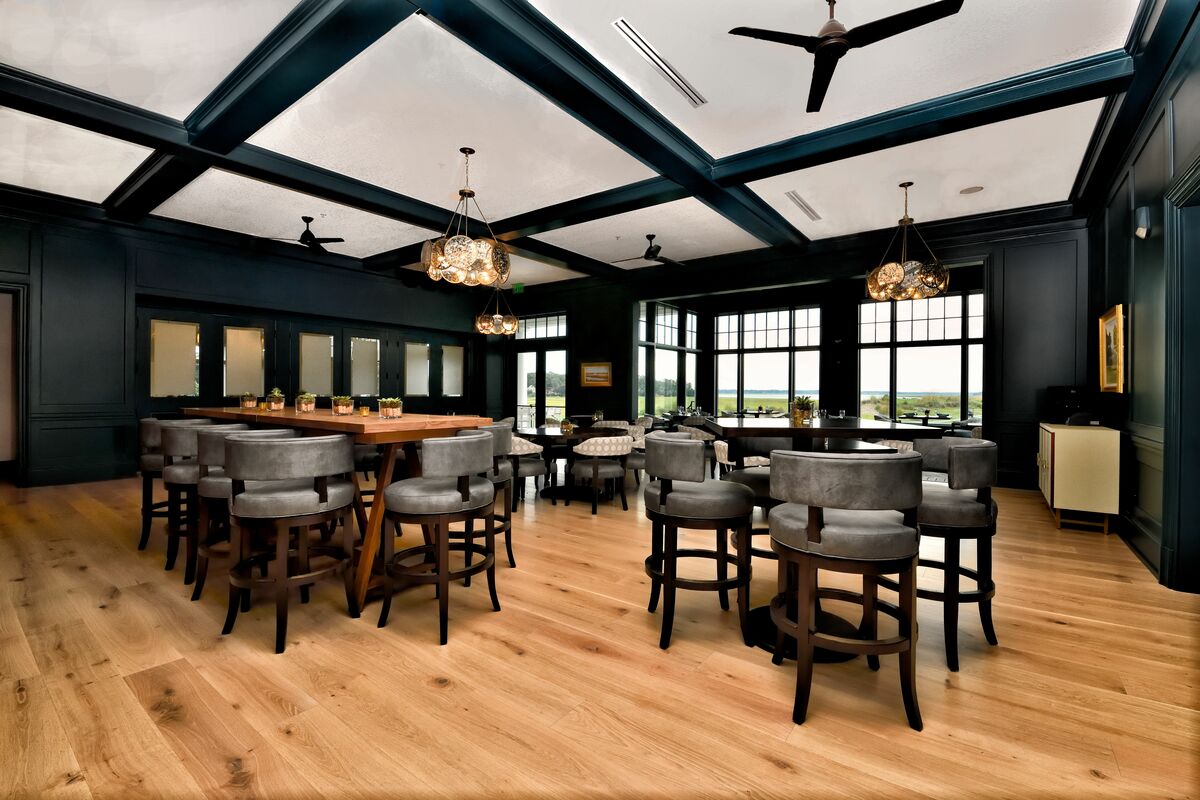 ---
The Men's Grill
Serving traditional lunch favorites in a casual atmosphere, The Men's Grill is a perfect gathering spot after a round of golf. Relax with your favorite beverage as you swap tales about the day's game.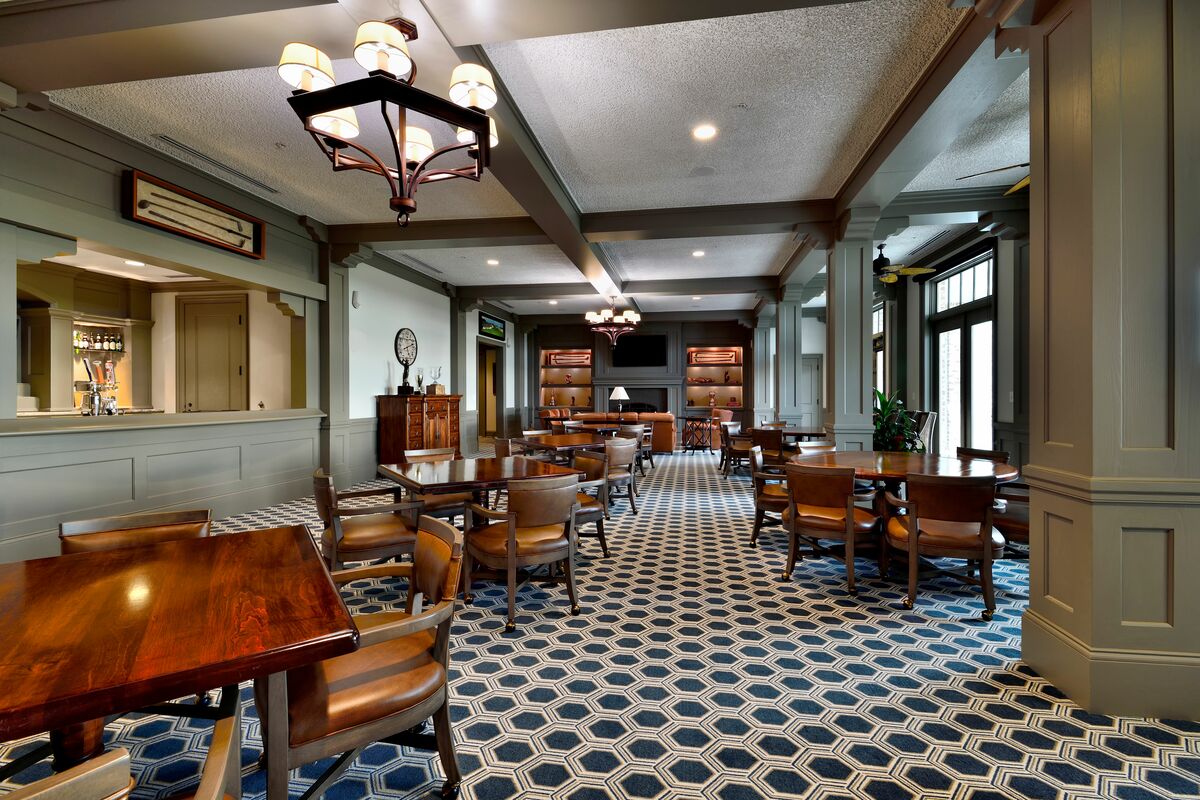 ---
The Halfway Café
Perhaps the most lively and friendliest gathering spot in the community, the Halfway Café is a Member favorite. Enjoy coffee and muffins with a smile at this neighborhood breakfast counter. Make a quick stop on the way to your tee time or grab a quick bite and a cold beverage at the turn. Enjoy this outdoor dining area right on the course, overlooking the bustling Practice Park.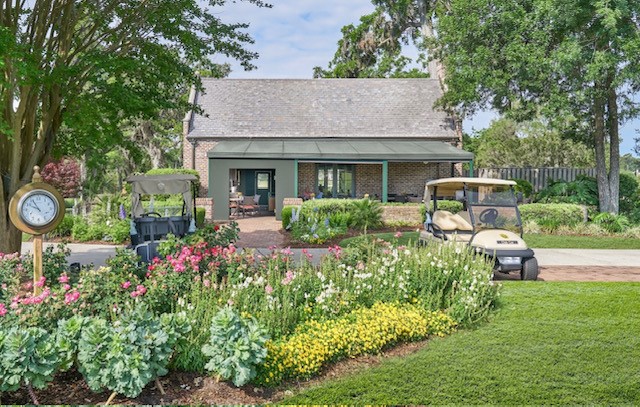 ---
Palms Café
Our new poolside café is scheduled to open in the fall of 2023. Palms Café will be open for breakfast and lunch daily and will offer healthy alternative meals, with the addition of your standard pool snacks and menu. The new Athletic Center and Pickleball & Bocce courts will in the same location as the Palms Café, so Members will be able to enjoy a cocktail after leaving the courts.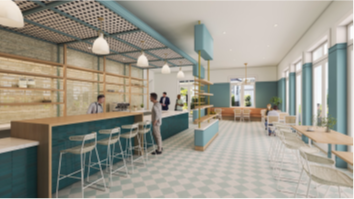 ---
Bring It Home
Catering and home entertaining has become extremely popular throughout Colleton River. We can provide full service in your home which allows you to enjoy entertaining your guests! Services might include cocktail receptions and bars, brunches or intimate dinners. Allow us to extend Club services into your home.